M.F.M. Riswan GG (GIA) – Director of Royal Gem Laboratory established in 2015. After his school studies he followed BSc in Software Engineering at Middlesex University UK since 2009, and graduated as a Software Engineer in March 2013. At his early stages he stepped in to the field of gems as to take over and support the family business due to family background is in the field of Gems. Since due to the interest in gems for further studies he followed the Graduate Gemologist Programme at GIA, Thailand in 2013 and graduated as a Graduate Gemologist in May 2014. After the graduation he continued his trade and did several testing for gem stones for experiences. He did self studies on Gemstones which moved more interest towards in the field of gems.
Due to the interest started a course in Asian Institute of Gemological Science (AIGS) in Bangkok focusing mainly on synthetic and treated Gem Identification on October 2014.
He experienced by visiting several gem mining areas such as rathnapura srilanka , chanthaburi Thailand and Mogok Burma, have helped him and gave an field experience to find spcimens where he has conducted further research. Also he attend annual major gem exhibitions and shows specially Bangkok and Hong Kong. He established his own laboratory and does grading and testing for Gemstones successfully.
The support and valuable advices he gained from M.T.M. Haris - CEO EG-Lab Beruwela who is one of the respected and experienced gemologists gave an encouragement which a new gem tester needed.
He is an Alumni member of Gemological Institution of America (GIA) and a junior member of International Colorstone Association (ICA). He is also a member of the Gemologists Association of Sri Lanka.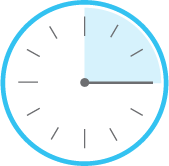 Mon - Friday 9.30am - 5.00pm
Saturday 10.00am - 4.00pm
Note: We closed on Sunday & Public Holidays